What is Tapioca vegetable called in Oriya with how to pronounce and transliteration in english?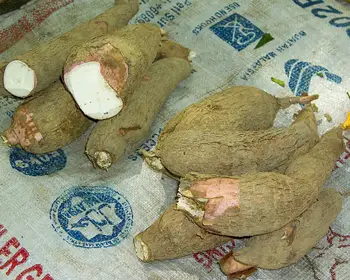 User Answers for Tapioca in Oriya:
I am sorry to say that all of the above are completely wrong. Saru is Colocasia/ arum, Kanda mula is sweet potato/ yam, khambaw alu is elephant foot yam, and sagu is the product of tapioca, made from it's starch.